Boy from Vojvodina hit on the Internet: I want to be a Bosniak!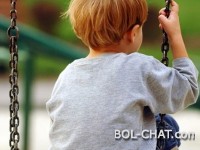 These days the Internet circles the video footage of Stevan who is from Vojvodina, but with all his heart wants to be a Bosniak.
The boy cries all the time and repeats to his mother that he wants to be a Bosniak because when he hits his neck, nothing hurts him!
In vain were the mother's explanation of how he was Vojvođanin, the boy did not give up on his idea.
- I want to be Bosanac and Bosanac myself - said little Stefan and gained a lot of sympathy for the Internet users.