Six people were killed in a boat overturn at the Turkish coast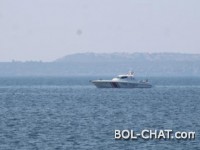 Six people, including three babies, were killed today when a rubber boat sank at the coast of the province of Ajvalik in the west of Turkey, local media reported. Nine persons have rescued the Coast Guard, and a search is underway for the missing person.
It is believed that the boat was on its way to the Greek island of Lesbos, about 20 kilometers from the Turkish coast.