At 71, Oliver Dragojević passed away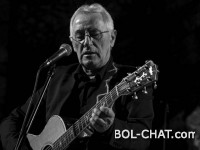 A man who has conquered our hearts with his Galeb, Malincola, Skalinad ..., Oliver Dragojevic died on Sunday (71).
Great Croatian popular music died at the Split hospital, lost the battle of a serious illness, with which she had been in the silence for a year, patiently. Life battle Oliver lost on Sunday at 5 o'clock at the KBC Split Oncology Department, Hin confirmed from the family circle. Dragojevic fought with serious illness, had a tumor on the lungs, has been very bad lately and died this morning.
The last farewell to Oliver on the Splitska Riva
The last revelation of Croatian musician and singer-songwriter Oliver Dragojevic will be on Tuesday from Split's Riva, and the funeral in his native Vela Luka on Korcula the day later, he learned of Hina's afternoon from family friends. The city of Split has taken over the organization of the excitement of the supreme Split singer, which is why the meetings of the Split Festival and the musician, composer and producer are being held today by Tomislav Mrduljaš.
Mayor Andro Krstulović Oprol Jadrolinija issued a warrant for a catamaran and ordered a special vehicle that will coffin with Oliver from the church of St. Frane on the Row to the Port Authority. For the last time in his native Korcula, Oliver will travel along the catamaran along with the family members of the Dupini group, with whom he has been working for decades. The funeral will take place on Wednesday in Vela Luka in the narrow circle of family and friends.The exact dates are still unknown, as organizational meetings take place, and as Hina learns, on the same day, the commemoration of Oliver Dragojević will be held at the HNK Split.
The Shannon "Galeb and I" was his trademark
After Dragojević left 23 studio albums, numerous compilations, awards for the profession and audiences, and concerts in the most famous world halls such as New York Carnegie Hall, London Royal Albert Hall, Paris Olympia, Opera House in Sydney ...He was born in Vela Luka on the island of Korcula (born December 7, 1947), where he spent his childhood in Split, where he attended a music school. He began his career in 1963 as a singer and keyboard player of the Split Batali group, but his first success was at the Split Festival in 1974 when he won the first prize of the audience with the song "What Will Me Copacabana".
After that, next year in Split, she plays with the song "Galeb and I" composer Zdenko Runjić, which becomes his trademark and the beginning of many years of fruitful collaboration between the most sophisticated and most prized author and performer of the two on the Croatian music scene.There are hits such as "Skalinada", "Malinkonija", "Forgive me, Pape", "Believe in Love", "Beer Klapa ispo 'volta", "Nadalina" (duet with Boris Dvornik), "Karoca" , which are today the evergreens of Croatian entertaining music.
Dragojevic continued his success in independent Croatia, where he became the first prize of the Croatian Porno Prize for Disciplinary Award, which was preceded by the performance of "Cesarice" by Zlatan Stipišić Gibonni. The winner is a total of eight Porin and medals of the Order of Danica hrvatska with the character of Marka Marulić.From the Split audience, Oliver forgave his performance at the Croatian National Theater in October of the year, on a coconut entitled on one of his songs, Believe in Love, organized by the County League for the Fight against Cancer, a disease from which he also suffered.
Musicians and friends are forgiven by Oliver
Great popular music Oliver Dragojevic was a nice and friendly friend who will continue to live in his many songs. Have a rough earth - said Cornelius Kovac, one of the founders of the "Sarajevo Pop School", the "Index" keyboardist, leader of the legendary "Korni Group", composer and producer. Kovac pointed out that more and more actors, singers and musicians who "disappear" but leave their mark behind. They are blacksmiths, from many hits of Dragojevic, my favorite "Magdalena", "My Gulls" and "Cesarica".
Musicians, numerous friends, politicians on Sunday complained with sorrow and words of thanks to Oliver Dragojević, pointing out that Oliver was more than a singer and that his songs became part of our lives.We all grew up with Oliver and his voice because of which he has become part of our lives and family since his birth since he had been in the extravaganza since 1967, said Oliver's longtime associate Zlatan Stipišić Gibonni.
"Oliver is with us through these songs that are eternal and through his immanence.I think that when he became sick, we all saw that he was the most loved person we ever had because everyone asked him, he was worried, everyone. He was the most normal, the simplest and the most astonishing man I knew, all of us know how great he was as a musician, he was for family, friends, he always put everyone in front of him and thought of everyone Oliver was a big, great man and big heart is number one, the best and wonderful man, "said Gibonni, author Cesarice.
Singer Massimo Savić said that Oliver had incredible respect for the entire music community and that in the true sense of the word he could be called a musician."Definitely he was the greatest among us musicians," Savic said, asserting that Oliver was not just a singer. "Oliver was a multi-instrumentalist, a man of immense musical tastes and creations, much to learn from that man, I'm terribly sad to say that we all know what the illness Oliver had, but still it's a shock," Massimo said. with a joyful radio and sang Oliver Stine. "People liked that version, but each time I got to Porina, I would often say I was a great Oliver fan and that's the story," Savić said.
With Oliver on the social network, greeted musician Tony Cetinski. "My dear sea trains, nothing will be the same after your departure, all your jokes and nonsense we laughed at are the moments I will never forget. I have to admit that I loved you and I love you as my dad, and by You've been to me as a younger brother sometimes, I taught you the most because I got the most from you and you gave yourself to people and friends and you did not save yourself in that fact. You've always been a proof that it's not enough to be just a top artist, but also a man for that big thank you, "Cetinski said and expressed the condolences of the family.
The singer, Korčulanka Jasna Zlokić, through the social network, says "Endless sadness, after this nothing will be the same in music ... A big void that no one will ever be able to fill ... A part of us all went away with Oliver ... He was in peace and thank you for the beauty of the music you've always donated ... ".Stjepan Hauser of 2cellos wrote that Oliver's death had left the biggest, a legend that would no longer be. "You went to my friend, but as if you were not, because your voice, your letter will forever be caught in our hearts ... rest in peace, you left the Trail to the Inquisitor," Hauser said.
Oliver's death has lost Croatian music much and irreversibly, said Split's famous manager Ivica Bubalo, who told Hina that Oliver had labeled Croatian music with Arsenom Dedic and Mouse Kovac."They have taken over the entire world and were not only great Croatian musicians, but also Yugoslav mega stars. After Oliver's on our scene there is nobody in sight to replace him," Bubalo said.Oliver's friend, Giovanni Kovačević, fought his whole life with Korčula's glamor, as Olivera called at the beginning of his career, often playing football, socializing, doing humanitarian concerts, and collecting money for the needy. They are known until Oliver has sung briefly in the band of the Sea in the late 1970s.
"We've been through the years through football, humanitarian concerts in the Netherlands, Belgium, Austria and Germany where we collected the money, along with the way we played soccer with big stars in Berlin, Stutgart and Munich, he was a special man, a legend, to other people, a pity he left, "Kovačević said.From a great singer, they indulge in social networks and numerous athletes, including football players, as well as the Croatian menu Zlatko Dalić. The HNK Hajduk also reminded him, who recalled on his page performances at club anniversaries and for the 100th birthday of the club. They mentioned that Oliver Split and Dalmatia devoted numerous songs, and he was especially fond of Hajduk, and he was part of the fan crowd.
"He was one of us and that is why the whole Hajduk family is even more sad, and he will never forget it. His performances are on the occasion of numerous club anniversaries, especially Oliver was proud of being one of the selected singers at the Croatian National Theater for the 100th birthday of HNK Hajduk, he has performed for over a decade at Bilim Night all over the country and abroad, and it is not unusual to say that he has responded to numerous club activities, I'm one of the hardest, I'm struggling with Ajduka's defeat, To make their first three mistakes for one Ajduk, "he writes on Hajduk's page.