MARKET ANALYTICS: iPhone X is dead! Buyers turn their backs over expensive phones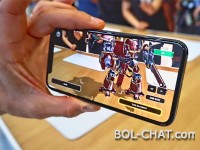 Apple is likely to stop producing smartphones iPhone, according to Neil Campling's analyst
Too much stock of chips and high prices are the reason, he says. Taiwanese semiconductor manufacturing, or TSMC, the world's largest semiconductor company, faces the problem of oversized supply of chips, and the company's shares fell by 6.3 percent on Friday. It "has never been a bigger problem," Campling said, according to CNBC.
His company has been tracking inventory data for TSMC for more than 10 years. Issues in TSMC will be of concern for AMS, Apple's key supplier of Face ID chips on the iPhone X mobile phone that unlocks the smartphone when you look at it. Stocks in TSMC show that Apple will no longer produce iPhone X models next year, the analyst said.
"With the decline in the number of orders to buy the iPhone X mobile phone and the amount of inventories at TSMC that are at a record high, it can lead to stocks getting destroyed, why? Because iPhone X is dead, "Campling wrote, according to the media. "The simple problem with the Iphone X phone is that it's too expensive. Consumers turn their backs on high-quality smartphones, "he said. This device usually costs $ 999.
The analyst expects Apple to produce cheap models of new iPhone devices, which would cost around $ 500. But for this price, it can not compete with other mobile phones on the market that have much more advanced hardware. IPhone X received mixed reviews after being unveiled in November last year. Face ID has triggered a discussion about security and privacy. Apple's shares have fallen sharply recently, currently at $ 167 a share, which is the worst result in the past two weeks.