An arrested woman who left the newborn in a container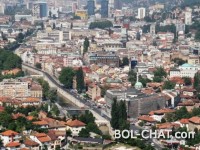 Members of the MUP Canton Sarajevo arrested a thirty-seven-year-old woman whose initials were J.B. from Sarajevo on suspicion of leaving the newborn in a container, the police said.
On December 31, the newborn was found in a container in Koševo, in the Sarajevo municipality of Centar.
"ДЖ.Б. was arrested on suspicion of committing the criminal offense of abandoning a child. Police officers will continue to work on lighting and documenting this work, "the statement said.
The prosecutor of the Cantonal Prosecutor's Office in Sarajevo was informed about the case.
The newborn found was hospitalized at the Clinic for Pediatric Clinics in Sarajevo.