Here's what kind of time we expect tomorrow.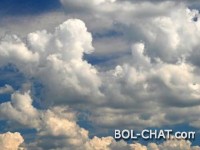 In Bosnia tomorrow in the morning, it is mostly cloudy. Decrease cloudiness mostly in the afternoon. In the eastern part of Bosnia, local rainfall is possible locally. In Herzegovina sunny with low to moderate cloudiness.
Wind in Bosnia is weak to moderate northern direction. Moderately strong in Herzegovina. The lowest morning air temperature is mostly between 10 and 16 degrees, in the south from 17 to 22 degrees. The highest daily air temperature is between 24 and 29 degrees, in the south of Bosnia and Herzegovina to 32 degrees.
In Sarajevo, the morning will be mostly cloudy. In the second part of the day, moderate cloudiness. The lowest morning air temperature is about 14, and the highest daily air temperature is about 25 degrees.
Today in the morning, thunderstorms are recorded in the north and northeast of Bosnia. In the morning, it was mainly sunny. In the second half of the day, heavy clouds caused rain and thunderstorms in most parts of BiH.
Temperature at 2 pm: Bjelasnica 15 degrees, Kupres and Sokolac 26, Bihac and Livno 27, Prijedor, Sanski Most and Srebrenica 28, Sarajevo, Tuzla, Jajce and Zvornik 29, Banja Luka, Bugojno and Drvar 30, Bijeljina and Doboj 31, Neum and Zenica 32, Stolac 34, Trebinje 35, Mostar 37 degrees, the Federal Hydrometeorological Institute (FHMZ) of BiH announced.