'I WANT TO RETURN IN ENGLISH': Ronaldo shocked by statement at trial, once again alarmed in Madrid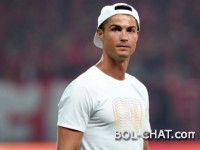 On the last day of July, one of the best footballers of today Cristiano Ronaldo has stepped in before the Spanish court to start defending the charge of tax evasion.
On Saturday morning, he leaked part of his testimony in which he discovered among others that he wanted to return to England. As is known, the Portuguese played for Manchester United from 2003 to 2009.
At the beginning of the summer, he raised a lot of dust by saying he wanted to leave Real Madrid for the indictment, but the story calmed down and his return to Santiago Bernabeu is expected.
However, his testimony in court has now again raised dust in the media.
"In England I have never had such problems and therefore I want to go back there. I've always paid taxes, both in England and Spain. As you know, I can not hide anything, because it would be stupid of me. I am like an open book, you do not need much to do to find out something about me, it's enough to just type my name on Google. Forbes, for example, has announced all about my income, "said Ronaldo at the trial, reports The Sun.
"I paid everything in 2014. I do not know anything about it. I went to school only until my sixth year and the only thing I know is playing football. When counselors say that everything is fine, I believe them, "said the Portuguese.